What my clients say …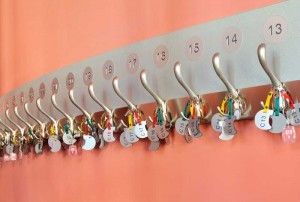 I always look forward to June's visits! I have been working with her for several months, and she has helped me set up a functioning filing system and transformed my living space.
I recently moved into a new apartment with limited storage space, and I was feeling overwhelmed. June found logical, practical homes for my suitcases, picnic cooler and table leaf. She helped me clear the floor and let go of items I did not really need or want. We even hung my pictures and rearranged some furniture. My apartment feels more spacious and finally feels like home. I'm excited to walk through the door when I get home each day!
— L.K., Palo Alto
---
Thank you so much for helping me in my kitchen, June. Your cheerful, efficient and humorous approach made it fun. I loved that you were able to help me immediately declutter things and also give me a plan for next steps. You gave me several helpful suggestions about things that had stumped me, for example, the recommendation that if I had a cookbook that I used for only one recipe, to Xerox that recipe, then donate the book.  No more sagging bookshelves in my kitchen!
I also really loved that you followed up with me a few weeks later to check in on my progress, remind me of my goals, and see if I needed help. This alone has meant so much to me as I tend to get side tracked by the day-to-day stuff of life. 
 — L.M., San Mateo
---
I wasn't sure where to start in organizing my paperwork, but with June's support and encouragement, we went right to work.  She allowed me to tackle things one piece at a time.  The idea to set up temporary storage bags for different items helped me sort through months' worth of unruly piles in just a few hours. I felt such a sense of accomplishment. 
— P.L., San Mateo
Our sessions are so productive and fun! To do this alone is tiresome and close to impossible. The garage looks really fantastic, I'm really proud and satisfied with all that we accomplished. I would not have been able to do any of this without you! — L.K., Foster City
We needed an organizer who could really help us take the necessary steps to clean out our carports – which had years of neglect and pile-up. And, I needed someone who could specifically help us determine what we can get rid of. June delivered. She worked well with both myself and my husband – and helped us get the job done. I'd highly recommend her. She is action-oriented and stays positive – even when the job is hard.
–E.K, Hillsborough
---
June did a great job preparing us for a family move. She helped us go through our kitchen, and guided us in selecting items to give away and those to keep. She also was great in helping us go through, organize and pack our books. Thanks to June, unpacking the books was incredibly easy.
June also helped us go through all our office files, which we hadn't done in over seven years! It felt great to get our files organized – really lightened our load during the move, and now we also have a filing system that we plan to use.  Most importantly, June helped bring us filing boxes, labels and resource materials and she also helped with all the things we gave to charity.  
— R.P., Burlingame